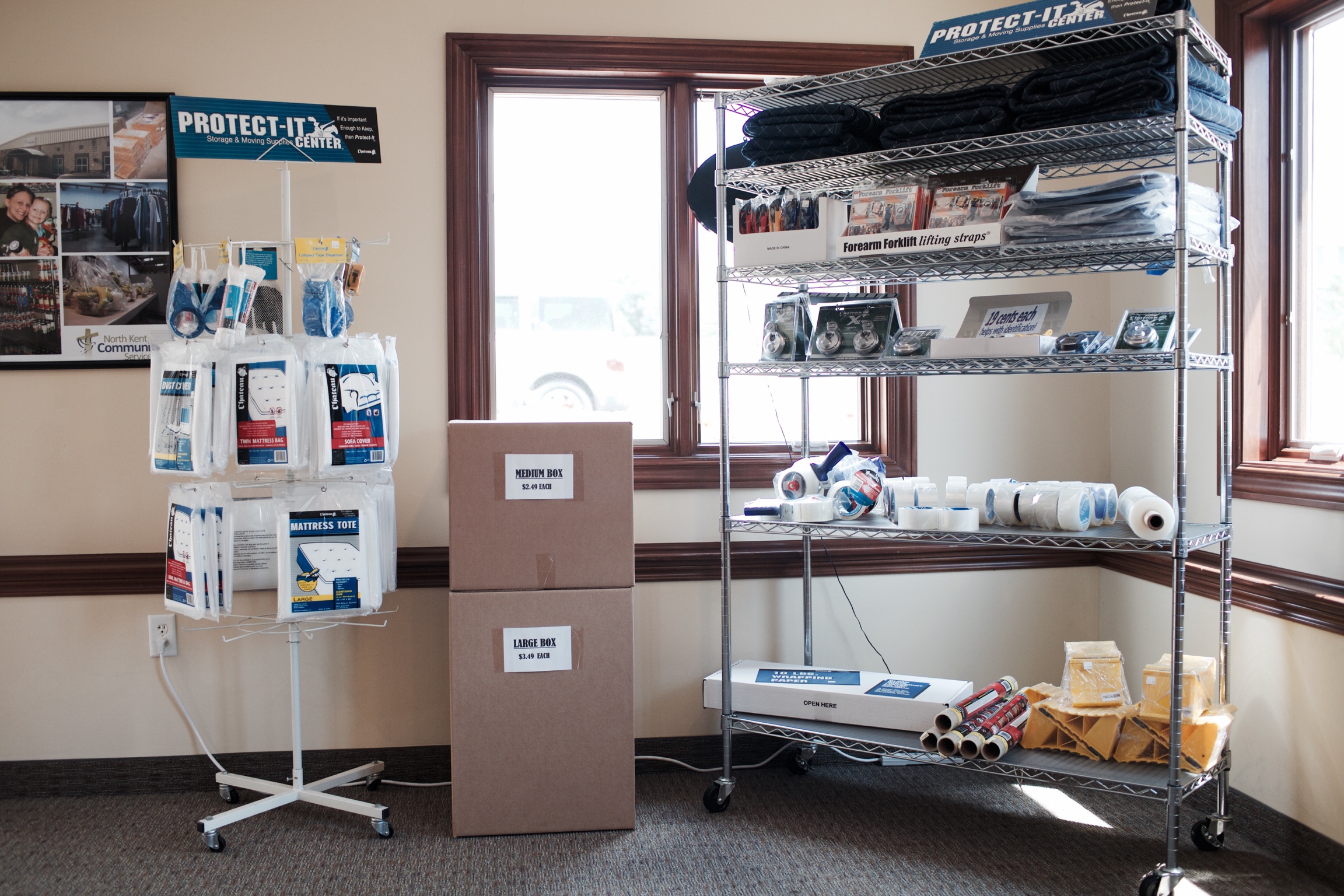 boxes, bubble wrap and more!
Need moving materials? We've got you covered!
If you are moving, that means you are on a mission and time is of the essence. There is nothing worse that being almost finished packing and running out of tape or being short a couple boxes or needing just one extra mattress cover. The good news is we are a one stop shop for all of your packing and moving needs. We can save you a trip to the store. Just stop by our office during your next storage visit and pick what you need.
Here is a list items we sell in our Central office at 4700 Courtland Pt. Ne., 49341.
Boxes

Small (18x18x16)
Large (18x18x24)

Tape

wrapping paper

Bubble wrap

used to protect dishes, electronics, and pictures

Newspaper (with no ink)

for wrapping cups, glasses and dishes

locks

labels

lifting straps

moving blankets

stretch wrap

gloves

... and more!